ABOUT THE MEMORIAL DAY RUN
The first Memorial Day run was held in 1988 and honored Amy Thompson, a remarkable young woman whose courage, forgiveness and will to live gave hope to all affected by brain injury.
Amy was shot in an attempted robbery on Halloween night 1986. Her injuries were devastating, but her will to live was even greater. For more than three years, Amy fought to live a full life despite having a brain injury. After Amy's unexpected death in 1989, her friends and family, along with BIAKS, maintained the run as a testament to her spirit of hope. She was an inspiration to everyone who knew her.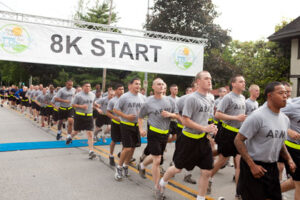 In 2018 the Memorial Day Run was renamed from The Amy Thompson Run to Going the Distance for Brain Injury. The run continues as a tribute to the courage and determination of all individuals who've been affected by a traumatic brain injury.
Each year a different honoree is chosen to represent the same traits that Amy Thompson demonstrated.
For a list of past honorees click here.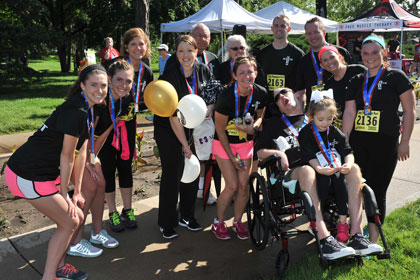 BIAKS/GTD ADDRESS:
6701 West 64th Street Suite 120 Overland Park, Kansas 66202
   E-MAIL: bjacobson@biaks.org